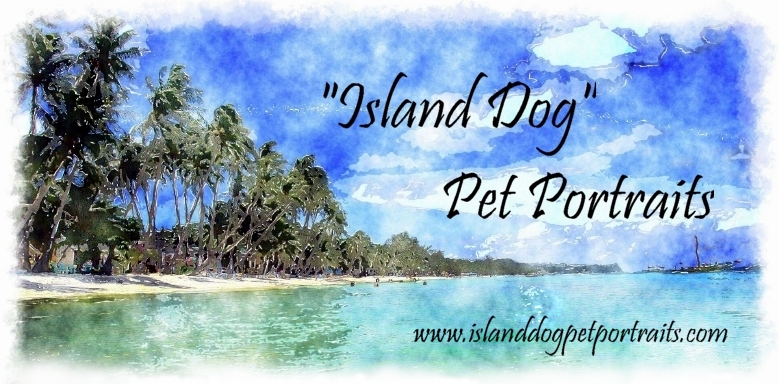 My husband and I owned a beautiful Golden Retriever for 14 years. She was diagnosed with a brain tumor and lung cancer and we knew her days were numbered. So we took as many photographs of her as we could before she passed. Then we gave those photos to Lynda. She created such a magnificent portrait of our Jessie. She not only painted her in  an accurate and realistic way, but she captured her personality; the essence of who she was. We were so pleased with the outcome. Jessie's portrait now hangs on our wall and is such a wonderful tribute to her. We also enjoyed getting to know Lynda during this process. She is a very talented artist who exudes kindness, patience and grace.  I would recommend her to anyone who is looking for a pet portrait artist! Thanks Lynda!                   ~ Kit and Jerry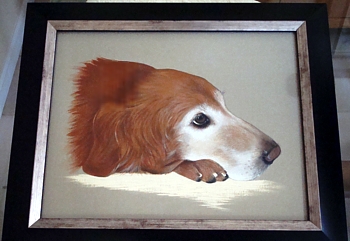 My beloved sister has a sweet little dog who is a senior. As a surprise for my sister and brother-in-law, I asked Lynda to create a memory forever by painting a portrait of Molly. The image was so lifelike I felt like I was looking right at Molly. My sister and brother-in-law were overwhelmed by the beautiful likeness. Molly even barked at it when they first received the portrait, it is so lifelike.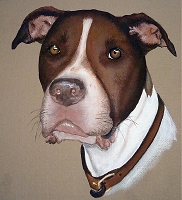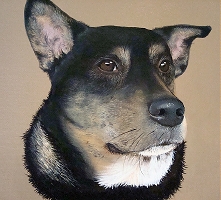 With that success, I asked Lynda to paint a dual portrait of our dogs, Bear and Maggie. My son and I presented it to my husband for Father's Day. We cherish that portrait. One can see the soul of the dogs in the expression as Lynda painted them.

I then asked Lynda to paint my best friend's dog whom I dog sit when my friend goes out of town. I gave the portrait to my friend as a birthday gift. The portrait absolutely lightens up my friend's entrance way as you walk in.

These creations are memories forever to capture your beloved pet. There is no photograph that will bring the same feeling to you as a specially, lovingly created portrait.

Last Christmas we were thrilled to receive Lynda's beautiful portraits of our three dogs. Our gorgeous Doberman, Romeo, was very sensitive and Lynda completely captured the look in his eyes. Goldie our Chow mix is our mischievous one and she caught her look as well! Our oldest dog Murphy had aged some so we decided to have Lynda paint her as she was when she was younger and healthier. Again, she really caught her look!! They look more like photographs than paintings.

Little did we know that two short months later we would lose our Romeo and shortly after that our Murphy.

We are so grateful to Lynda to have such

a wonderful reminder of them.

Pam and Dieter Heinze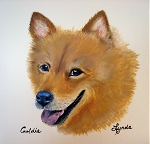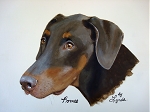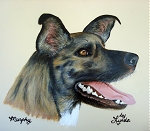 We just received portrait of our beloved cat "Kicia".

Your artwork is breath taking, attention to detail is unbelievable.

While we spend winter Florida "Kicia" stays with our daughter in Connecticut ( she doesn't travel well ). Her portrait hangs on the wall in our family room on Jupiter Island and makes us feel as she's with us all the time - it's so realistic.

Thank you very much for your work.

Warm Regards,

Andrew A. Sadanowicz